After a delay in construction, the ambitious $90 million TraVure mixed-use development on Germantown's western border is moving to completion.
The project's fourth – and final – phase received Planning Commission endorsement earlier this month, after an unforeseen delay stalled the hotel component of the project on the south side of Poplar Avenue, east of Kirby Parkway.
"We were all thrown a little bit when the contractor for the hotel went bankrupt," said Ray Gill, president of TraVure developer Gill Properties. "But the good thing is that the developer is in good shape. He's a successful multi-project developer, and I expect that to be back underway in the next week or so."
Montgomery Martin Contractors is taking over construction of the 206-room Hilton Garden Inn and Home2 Suites for hotel developer Desai Hotel Group. The hotel represents Phase 2 of the Smart Growth project, and construction should take at least a year. LLW Architects, which specializes in hospitality developments, is the designer.
Gill Properties is developing TraVure's office, retail/restaurant, and parking components, including an already constructed five-story office building and a street-adjacent 476-car parking garage built in Phase 3.
Gill originally bought the 10-acre property with plans to build just an office building, but the vision morphed into higher density with multiple uses.
"Normally you wouldn't put a garage on Poplar. Access to the building is really close to the street, and that is part of the Smart Growth," said Gill. "The benefit has been that you can get in and out of the garage so quickly and easily. We all knew it would work well, but we're so happy with how it turned out."
Original plans for Phase 4 called for a two-story office and retail building, and then adding a third story was considered.
"We needed to add more parking if we were going to add that extra third story," said company vice president (and Ray's son) Brown Gill. "When we priced it, it just came in too high at around $350 a square foot, and the rents just don't justify that."
So the building was redesigned again as a two-story structure. Architects Bill Thoda and John Galbraith from Bill Thoda & Associates worked with the developer on the variations.
"I think the building design has gotten better looking when comparing the two two-story designs," said Gill.
Thoda, who also designed the office building and garage from Phase 3, incorporated Smart Growth principles into the plans, including making the urban center compact, transit-oriented, walkable and bicycle-friendly. The property also will include 104 surface parking spots.
"The challenge was trying to get a decent parking ratio between the office space and the garage," Thoda said. "We always knew we were going to have to put in a garage to get sufficient parking, so that was the challenge trying to fit it onto the site and make it work well together."
Phase 4's building will consist of 17,000 square feet of retail/restaurant space on the ground floor, with 16,000 square feet of office space above.
"The whole development is supposed to be a little more varied. They didn't want it to look like everything else. They wanted it to have its own character, so we tried to create slightly different designs between the project's two office buildings," said Thoda.
A restaurant tenant has been selected but will not be revealed until a later date.
"We want all of the tenants to work well with office users being on site all day," said Brown Gill, who envisions a possible salon, gym, or restaurant with quick, healthy food options for employees of tenant businesses, along with a nicer "white-table" restaurant where business meetings might take place.
The suburb's Board of Mayor and Aldermen still must consider two minor warrants, including one regarding three compact parking spaces and one regarding the size of a curb cut.
The Gills were hoping to get started on the final phase by early next year, but it could be closer to 2020 before work begins.
"We need more tenants before we're going to pull the trigger on Phase 4. We have a few in hand, but we would like a couple more before then," said Brown Gill. "That will also give time for the hotel to get finished and cross Phase 4 at the construction entrance."
New tenant FirstBank opened this week, and since the project broke ground Mid-America Apartment Communities has expanded its presence in the five-story office building to take up the third through fifth floors, totaling 90,000 square feet.
"About two years ago, we projected a slight positive cash flow when MAA moved in. Two weeks ago we checked and we have a slight positive cash flow. So, we're just very happy to be where we are," said Ray Gill. "We hope that our other tenants are going to be equally happy."
He is looking to land a large user soon for the 30,000 square feet on the second floor of TraVure's first office building.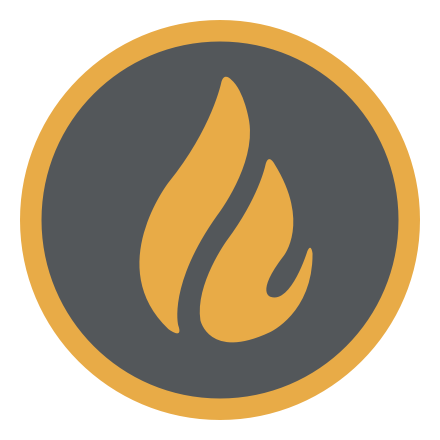 Michael Waddell
Michael Waddell is a native Memphian with more than 20 years of professional writing and editorial experience, working most recently with The Daily News and High Ground News.